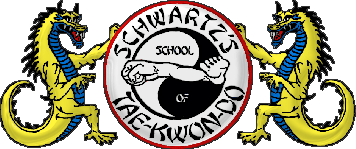 ABOUT OUR STYLE

Tae-Kwon-Do originated thousands of years ago in ancient Korea. Translated, Tae-Kwon-Do simply means "Foot-Hand-Way" or "The Fighting Art of Hand and Foot".  Although the style is widely known for its powerful kicks, there is a 50/50 emphasis on hand and foot techniques. The style increased in popularity after being introduced as an Olympic Sport in the 1988 summer games held in Seoul, South Korea. Today, Tae-Kwon-Do is enjoyed by millions of men, women, and children around the world!

CONTACT INFORMATION

Schwartz's School of Tae-Kwon-Do

2 Second Avenue

Scottdale, Pa 15683

Phone: Not listed due to high volume of spam calls,

Please contact me by email.

Serving Scottdale and surrounding communities since 1993!

                                         ABOUT OUR SCHOOL

Schwartz's School of Tae-Kwon-Do is located at #2 Second Avenue Extension, less than ½ mile off Route 819 in Scottdale, PA. The school opened in April 1993 and provides the residents of Scottdale and surrounding communities with a relaxed and secluded setting in which to study the ancient Korean art of Tae-Kwon-Do. Schwartz's School of Tae-Kwon-Do is operated by Mr. Glenn A. Schwartz, 5th Degree Black Belt.